When Sameer Grover was younger, he would collect the crowns of soda bottles and exchange them for discounts at local restaurants. It was like a game for him and his friends – they'd finish their drinks, twist off the crowns, and explore new items on menus. For restaurants, it meant that customers were spending more money and coming back more often.
Making a game out of discounting worked so well on Sameer that the concept lay dormant in his mind for years. "I watched the Indian market for a long time," he says. "Couponing is huge in the USA, but it's not big here. Once you get a discount from a restaurant, you end up getting bad service. It's not respected."
He waited and waited, until one day, the ecommerce craze hit India. Suddenly, people wanted to make it easy for Indians to buy things on the internet. As they built up ecommerce sites, though, they all came across the same conundrum: most people were too used to buying things from the country's many small and medium businesses to move online. And, if customers did move online, all of those small and medium businesses would go bankrupt.
Related Post: 8 Start-up ideas for Indian entrepreneurs
That's when Sameer realized his childhood game might come in handy. With his co-founder Ashish Munjal, he built out Crown-it.
Sameer describes it as an offline-to-online (O2O) marketing platform that helps local businesses make more money. It sounds complicated, but works simply.
When you buy things at registered stores, you get money back straight into Crown-it's wallet. The wallet is closed, which means that it can only be used on chosen sites. This includes ecommerce sites Amazon, Flipkart, and Jabong, as well as budget room aggregator OYO Rooms, eBay, and ticket-booker BookMyShow.
The app works in Delhi, Mumbai, and Bangalore, and claims to have 800,000 people across 10,000 local markets using it after just 18 months.
"It's a US$50 billion market across India's top 25 cities," he says. "The potential is huge."
Challenges aplenty
At first, it was tough for Sameer to get people to sign on because the concept was very new. Most store owners weren't used to visualizing online discounts and, plus, who would be willing to pay Crown-it's per-transaction fee?
"Once they started seeing a value add, things changed," Sameer says. "It wasn't hard after the first few merchants, and we don't charge them if they have no transactions on Crown-it."
The other batch of people that Crown-it had to convince were consumers. This also wasn't a big deal, explains Sameer.
Related Post: TheCityFans: For every t-shirt sold, this start-up donates a t-shirt to a poor kid
"We really do offer good deals for consumers," he says. "For a 1000 rupee (US$15) meal, you can get 200 crowns, which can mean a 500 rupee (US$7.50) shopping voucher from Flipkart. If you do two more transactions, you'll still have extra crowns left, so the next time you'll reload and pay for a movie ticket. It keeps people hooked in that way."
It's also a social app – if you refer a friend, you get free crowns. And, as a shiny little bonus, you can donate crowns to good causes. "There was a recent natural disaster where customers came up with lakhs of rupees," Sameer says.
Oh, the places you'll go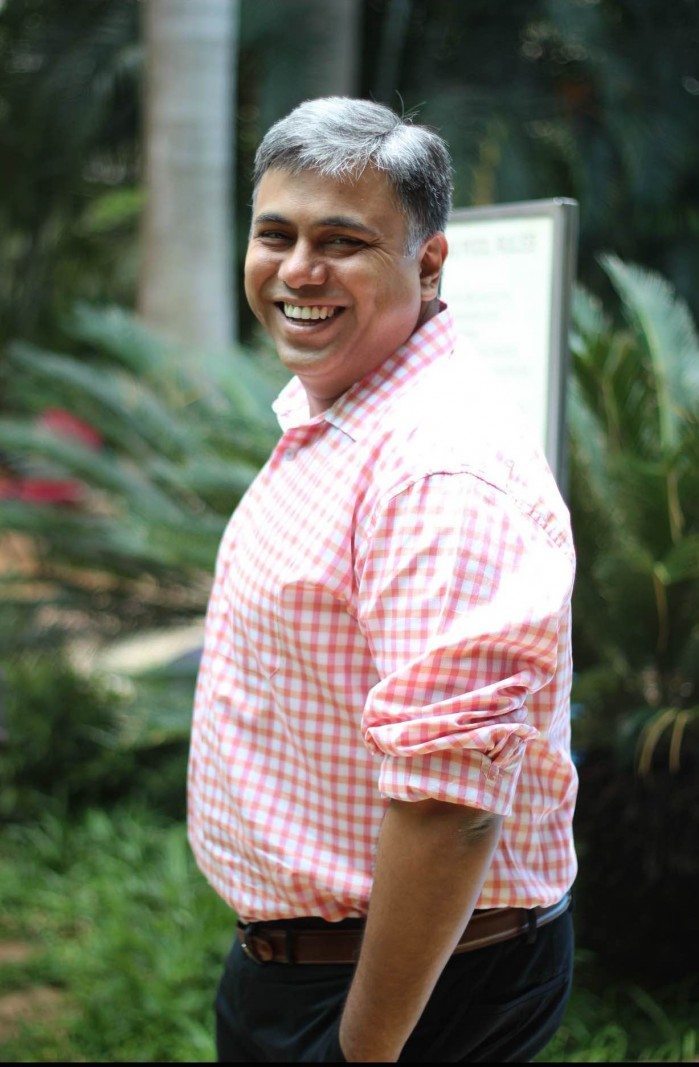 "By 2019, we plan to be in 25 cities, as well as launch multiple categories like gyms, diagnostic centers, hotels, and other retailers," he says. "We want to sign up big stores. Our proposition is that we can give them huge amounts of unique data, like customer analytics information."
It's not a new concept. There are plenty of other ways that startups are trying to win over the conjunction of the offline and online worlds.
Groupon India's Nearbuy has one strategy, but "group buying won't get anywhere because people have no incentive to return," Sameer says. Another is Paytm and Tiger Global-backed Little, a site that helps merchants post local deals so customers can discover them.
Related Post: Success story of Sachin Bansal: The entrepreneur who almost shut down Flipkart
Mydala is another popular daily deals site that's been pushing cashback when people use wallets like MobiKwik. The startup replicates China's Meituan-Dianping's strategy, which raised a record-breaking US$3.3 billion in January.
Still, nobody has entirely taken the lead in India, and Sameer hopes that gamifying discounts will be what he needs to win.
He explains that he plans to eventually create an entire ecosystem around Crown-it. "There are vertical players and horizontal players," he says. "We're focused on a bunch of different segments, which is what makes us horizontal players. Once you have a few million customers hooked on one sector, it's easy for us to add another."
He cites an example of the many-headed WeChat in China, explaining that there will soon be a similar "super app" trend in India where a fast-moving single provider will dominate many services. Who knows, maybe the WeChat of India will start as a cashback app.
Image Credit: Crown-it